Biography
Born in Bogota, Colombia on September 21th 1946. Early childhood spent in Montreal, Canada . As a child loved listening to the popular singers of that period (Perry Como, Dean Martin,etc) and the begining of rock singers ( Elvis,etc) and the early pop- rock groups ( The Ventures). Brought up in a trilingual family and a mixed cultural environment contributed enormously to enrich his musical world : return to his birth place (Colombia), where he remained for a period of 9 years ( 1955 to 1963) and was exposed to the enormous wealth of latin american popular and folkloric music of the time.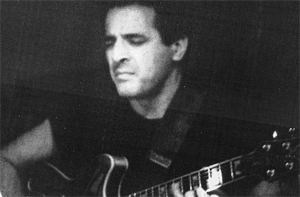 It is during the early sixties that he begins to learn the guitar and percussion instruments and in 1962 forms part of a "murga"( a group of amateur musicians playing the most popular styles of music: cumbia, guaracha, vallenato, bolero.
1975-76 Composition and orchestration studies at the Basel Music Academy (with Gerald Bennet). Works as guitarist in several local groups.
1976-78 Forms the George Barcos Quartet along with multi-saxophonist and flutist Jean-Luc Barbier. Writes and arranges most of the repertoire. Numerous concerts in Switzerland and France. Recordings at the Swiss radio in Geneva and Lausanne.
1977- Is engaged as jazz guitar teacher at the Conservatoire Populaire de Musique in Geneva. Leads and arranges the school jazz band from 1978 to 1988, during which he organizes a great number of concerts in schools and local events.
1979-1981- Composes and records the music for several plays at the Grütli Theatre in Geneva:
Les Mystères de Paris (Eugene Sue)
OK (Isaac Chocron)
La Revolucion (Isaac Chocron)

Christmas 1963: George is sent to Los Angeles to join an important part of his family- his elder brothers and sister already married and installed in the "City of the Angels" . The begining of "serious studies"in music follows during the next 7 years: music theory and composition (with Rowan Taylor, Lionel Greenberg and Paul Glass) , classical and jazz guitar (with Howard Heitmeyer, Pat McCauley and George Van Eps). During these years spent in Los Angeles, George enjoys the privilige of listening and studying with some of the most talented musicians of the west coast; musicians who, for opportunity reasons (studio sessions, teaching and concerts) were installed in the L.A. area.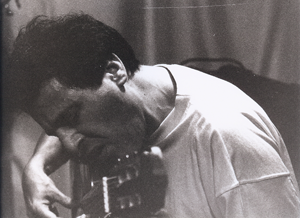 Important dates
1981- 82- Composes and arranges the music for several jingles for Swiss television:
Mazda
Henniez spot
Hollydent Chewing Gum
1984-85 Composes and arranges the music for 2 popular TV talk and game shows:
Midi Public
Bonsoir
1985-95 Creates with Daisy Auvray the group Guacango, which performs through these years under different structures:
Guacango in trio (with bass)
Guacango in quartet ( with bass and Percussion)
Guacango in sextet ( with keyboards,bass and percussion)
Guacango in nonet (with 3 horns and complete rhythmic section)
Numerous concerts in jazz clubs in Geneva , Lausanne, Basel and following festivals:
Montreux (off), Nyon, Ville de Genève,Macon, Annecy and Annemasse.
After these years in the west coast he returns to Colombia- Bogota and Cali and receives coaching from prominent composers (such as B. Atehortua, and R. Pineda Duque in Bogota) and A. Ramirez Sierra in Cali) and finally chooses to live and work in Europe. Settled in Geneva since 1974 he remains until the present time.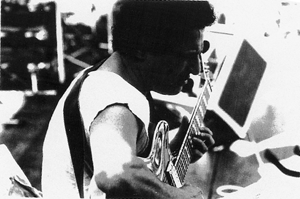 1995- Continues writing and arranging on a regular basis for various instrumental combinations of chamber and choral music (see www.musinfo.ch).
In 1999 composes and arranges along with Daisy Auvray Barcos the album "Pictures of Love" followed by a 2nd CD "Souffle deVie" (Soplo de Vida) in 2001.
Continues teaching and arranging. Since 2000 regular concerts in duo with Daisy. The two develop a unique repertoire of original latin jazz songs and work as a team of composer-lyricist. Lyrics in Spanish,English and French. *see www.tangobarcos.ch
In 2009 he inaugurates a Jazz Guitar Quartet (all acoustic) with a repertoire of lovely jazz and latin songs which he arranges specifically for 4 classical guitars.
At the present moment prepares a repertoire with Daisy for a new CD, works with the guitar quartet and a jazz trio (trombone,
guitar and bass).